---
A new brand for the home of documentary storytelling. Working with the Hula team I helped develop and rollout a brand identity for Doc Edge that demonstrates their purpose with structure and strong opinions. The identity uses a linear device that allows them to frame content and present an opinion about the power of documentary film-making. Deployed across both physical, digital and social channels, this identity flexes and adapts to connect Doc Edge with a diverse audience.

Credit: Mark Benseman, David Lyall, Marela Glavaš, Tan Desai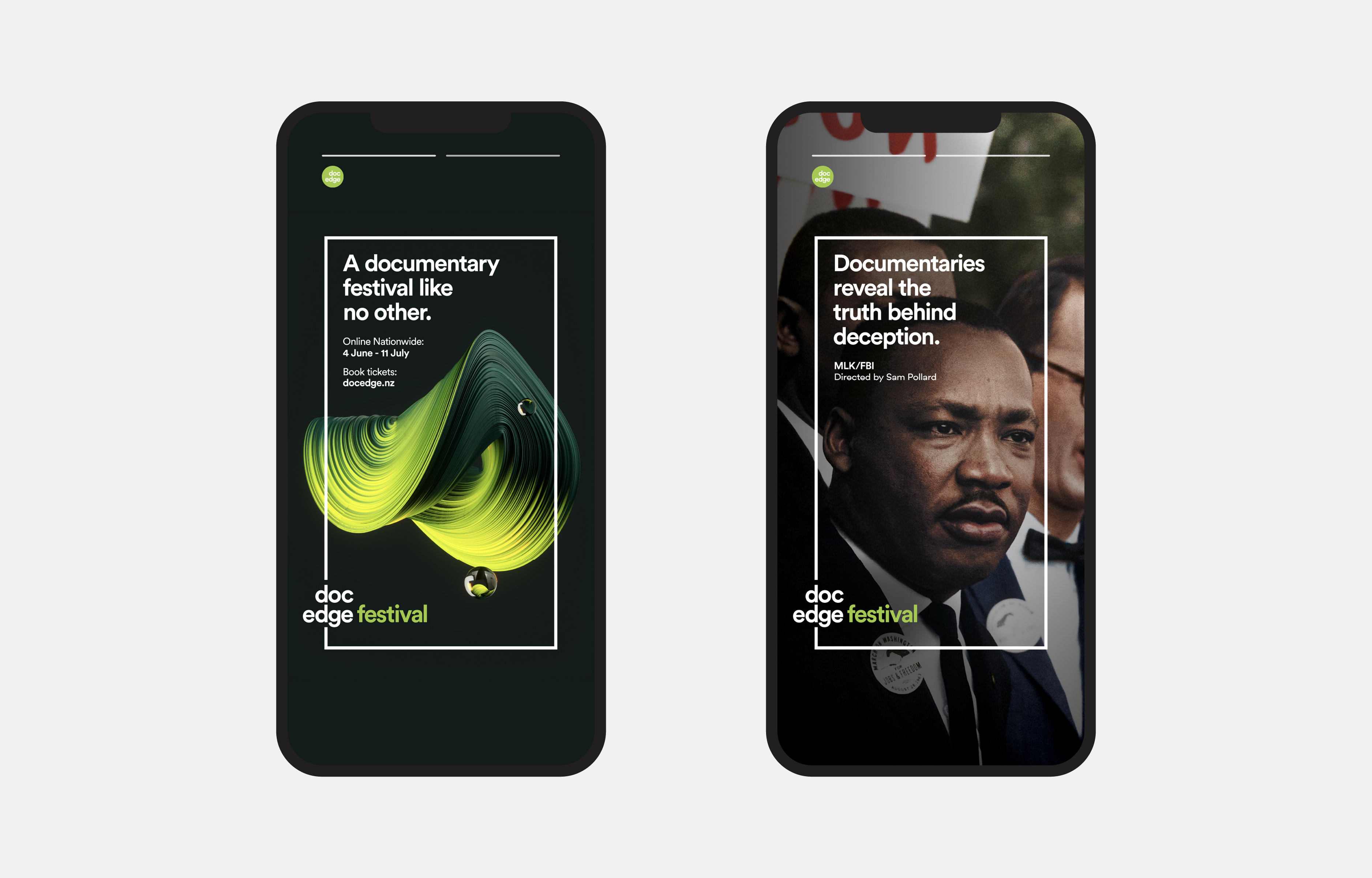 ---

2021

Countdown X Guidelines
As part of a refreshed identity for their newly united customer experience teams, Countdown X needed a digitally focused guidelines document to ensure the consistency of the brand across application. I was tasked with the design and execution of these guidelines, a process of collating and communicating the components of brand clearly across 44 pages.

Credit: Alice McKeown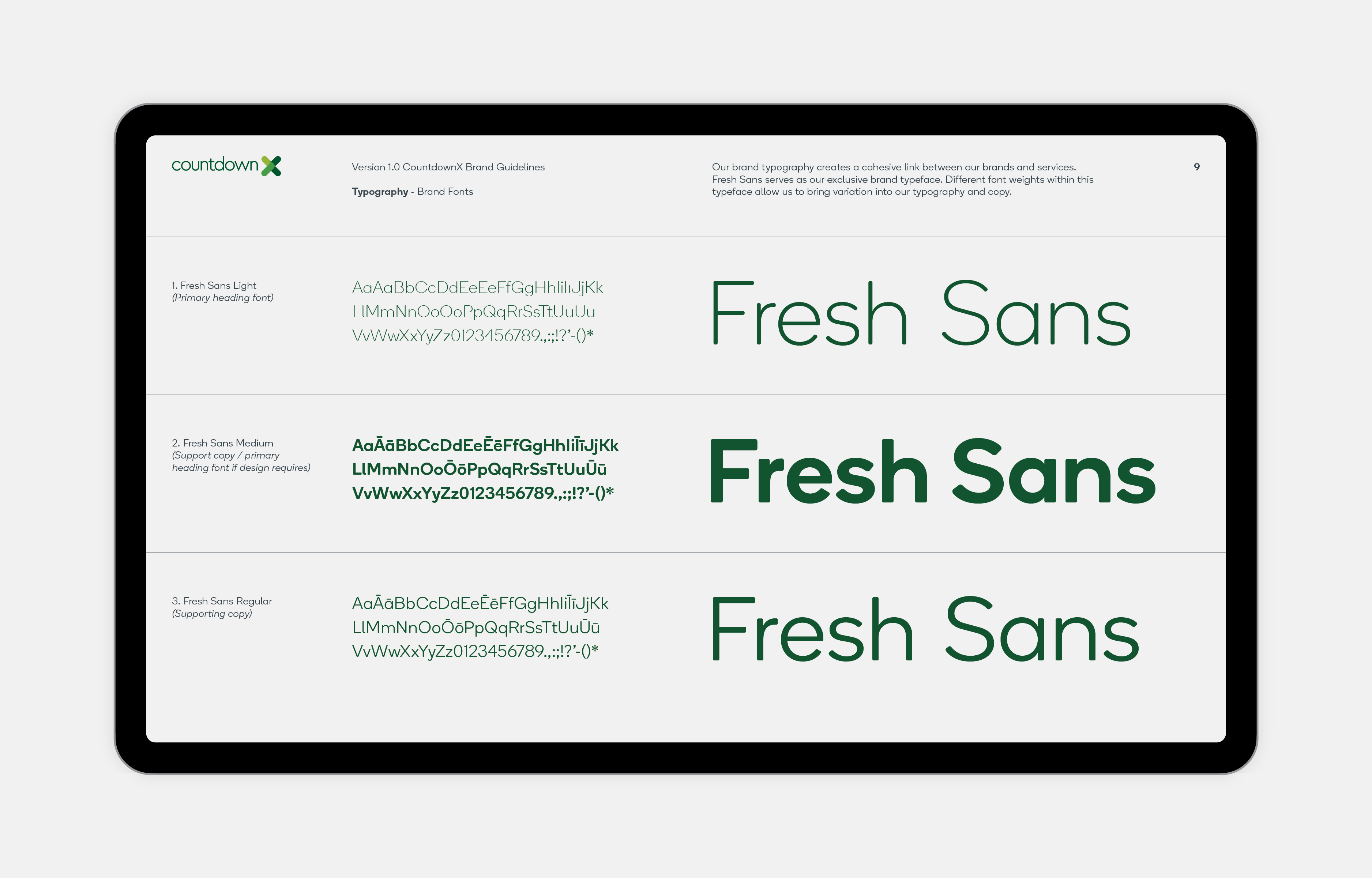 ---
AS FOUND is a study into the form, shape and character of brutalist buildings within my local environment of Tāmaki Makaurau, Auckland. Brutalism was a mid-century architectural movement that first emerged in post-war Britain, dominating new forms of architecture domestically and internationally. Characterised by a functional and utilitarian approach to form and style, brutalist buildings are deliberate in showcasing their structural elements, and explicit use of bare materials such as concrete.
With the movement imported to Aotearoa in the latter half of the century, many notable buildings remain still standing and used within our cities. Fascinated by these sites, I aim to explore the concept of translating the forms and structures of these buildings into graphic patterns and motifs. Taking inspiration from three local buildings in Tāmaki Makaurau, and embodying the attitudes of brutalism, a visual language is tested and developed across the project.
DINZ Best Awards 2021 Silver
Kāto
itoi 2020 Archive Selection
---

2019

"Toto, I have a feeling we're not in Kansas anymore."
A short film animation on urban sprawl, designed in response to the Wizard of Oz quote; "Toto, I have a feeling we're not in Kansas anymore." The animation comically depicts an environment forcibly being changed from rural to urban - by a collection of mysterious robotic arms. The treatment for the animation was inspired and based on the Dutch artist Ben Bos' poster illustrations - specifically his robotic arm art.